Fear
---
Lezing Bas Haring: Kan een Stofzuiger Bang zijn?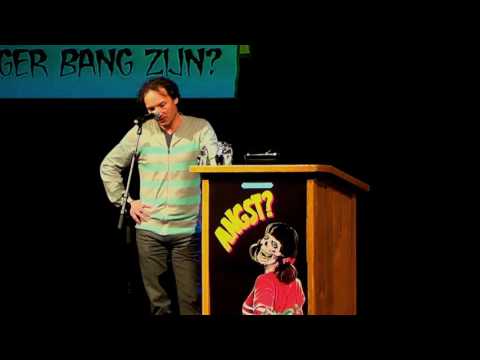 14 December 2012
Als er een trein op je afdendert voel je angst. Dat is een functionele angst omdat deze je ertoe brengt weg te rennen. Toch voelt deze angst niet slechts functioneel maar veel wezenlijker. Kunnen apparaten ervaringen hebben die net zo wezenlijk zijn als die van ons? 'Alleen wie als de dood is voor de dood blijft over'.
A disturbing day about those anxious gut feelings that are currently resounding throughout the arts and society at large.
one day festival
04 Dec '12
---
related
people