How on Earth presents what's wrong with the Anthropocene?
film screening
Thursday 26 September '19
---
Auditorium, AKI ArtEZ Enschede
(archive)
The Anthropocene is both a contested term as it is a concrete reality. Since its inception, the term signifies a new epoch in which 'Man', as a primary agent, has a destructive and lasting effect upon the planet's systems. Within our current social and ecological crisis, Anthropocene tends to capture global-scale processes, such as the mass-extinction of living entities, deforestation, and resource extraction.

According to its critics, however, the term Anthropocene fails to give an account of the ways in which these lasting and destructive effects are differentiated. It fails to effectively include the blatant and destructive activities of the state and corporate industries, suggesting that we all share equally the causes and effects of climate change. In other words, the term 'human' or 'Man' as a generalizing concept obfuscates accountability, and gives us leeway to disavow responsibility within the context of petro-capitalism and its relation to colonialism. How can we deal with this? What has all of this to do with artistic practices?

Join us at AKI ArtEZ for our first film screening, where Dr. Agnieszka Wolodzko and Rana Ghavami will explore these questions in their introduction to Bridge Over troubled Water (performance collective MSL and Jaakko Pallasvuo, 2016) and Somnium (Rosa Barba, 2011).

Film 1: Bridge Over troubled Water by performance collective MSL and Jaakko Pallasvuo (2016)
Synopsis:
It's 1967, 2015, 2515, 10000 AD. Simon and Garfunkel are travelling through time. Seeking an answer to their growing sadness and anxiety, brought on in part by the slowly overwhelming presence of climate change, they head to the coast, are incarcerated, visit the botanical garden in Turku, and watch Jake Gyllenhaal in Deep Impact in a darkened room. Above the tree line and into the Arctic Circle our protagonists find themselves in Kilpisjärvi, at the most northwestern point of Finland where they are - perhaps more than usual - alone together.
Film 2:
Somnium by
Rosa Barba
(2011)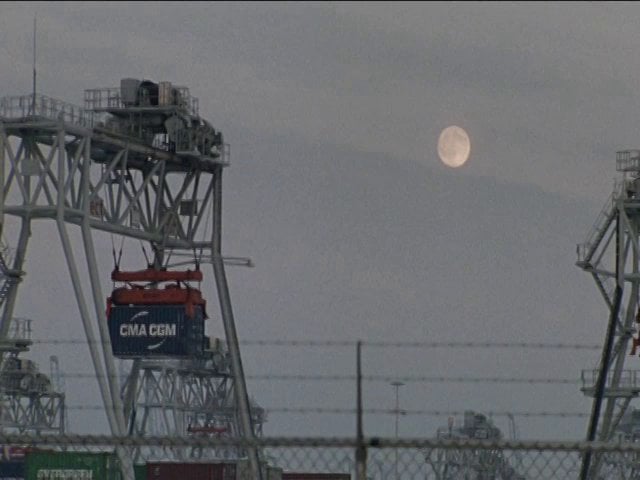 Synopsis:
Somnium's point of departure is a short story by the German astronomer Johanner Kepler. Although framed as a dream, this tale of a lunar voyage was devised to validate the radically seditious thesis of a heliocentric universe. Research into Somnium's checkered history has informed Barba's eponymous project. Borrowing Kepler's title in tribute, she has drawn upon both his tale and, equally importantly, his remarkable achievement in establishing a new ontology of vision.

How on Earth?
Do images move us? If so, in what direction? What has capturing "the world on fire" brought us, ranging from naïvely dangerous images of children playing with pebbles in cities during heat-waves to horrific birds-eye views of deforestation? Do we know better? Or are we just stunned and limited in our actions? How we make something visible or invisible is an ecological act. On what grounds can we act, create and care in times of heightened ecological crisis? Can we even remain attached to artistic practices?

The film series How on Earth? is about creative practices that can teach us how we can endure life, and envision forms of co-habitation on this Earth.
It's dedicated to artists, filmmakers, activists, and theorists, who through their work refute the universalising logic of techno-optimism or pessimism, and eco-efficiency of petro-capitalism. Together with invited guests we will discuss how we are accountable for the visual propositions we make.