PRECARIOUS NIGHTS showing AMERICAN HONEY (2016)
Film screening programme about economic injustice
film screening
Monday 20 January '20
---
Focus Filmtheater, Arnhem
19.00 hrs.
Host:
Catelijne de Muijnck
Free for ArtEZ community, if registered via the form below. Other people can buy a ticket at Focus Filmtheater.
Guests TBA

Andrea Arnold's American Honey is a tender roadtrip showing a group of precarious teenagers trying to make their way through the world selling magazine subscriptions door to door. In the American heartland, we see Sasha Lane as Star in her struggle for "a struggle for independence in a situation of utter dependency".

Review: www.newyorker.com/culture/richard-brody/american-honey-s-silent-youth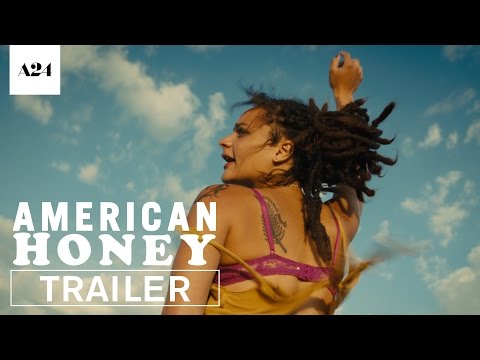 precarious
[ pri-kair-ee-uhs ]
Adjective ~ from Latin
precarius
: "obtained by asking or praying". A legal word, 1640s: "held through the favor of another".
Synonyms:
uncertain, problematic, delicate, unhealthy, insecure, on thin ice, unsafe, unsure, ticklish, slippery, unsettled.
PRECARIOUS NIGHTS
Existential vulnerability is by no means solely a phenomenon of current times. We will be and always have been dependent on each other. In the words of Judith Butler:
""We are . . . social beings from the start, dependent on what is outside ourselves, on others, on institutions, and on sustained and sustainable environments, and so are, in this sense, precarious."
As an instrument of governance, precarization however, is used to normalize a massive reduction of permanent employment contracts, the so-called "flourishing" of a gig economy with minimal or without security benefits, rising inequality and social exclusion. Under the domination of this process, some bodies are distinguished as in need of protection of precariousness, while others are not. Precarity does not limit itself to our relation to work, but it affects our sense of self and how we relate to others.
PRECARIOUS NIGHTS screens three films addressing this topic of precarity, precarization and precariousness, to understand our mutual dependencies and vulnerability and to unsettle hierarchical ideas of class formations. We will walk this slippery slope together with artists, researchers and activists who will introduce the films by means of performance, lecture or other delicate formats.
PRECARIOUS NIGHTS is a collaboration between
WALTER books
, Studium Generale ArtEZ and Focus film theater.
partner
partner